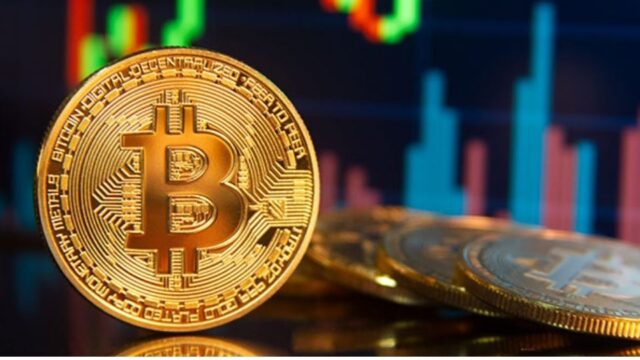 Finance Minister Nirmala Sitharaman stated in a reply to the Lok Sabha on Monday that the government has no plans to recognize Bitcoin as a currency in the country.
She also assured the House of Representatives that the government does not gather information on Bitcoin transactions.
"No, sir," the Finance Minister answered when asked if the government had considered recognizing Bitcoin as a currency in the country.
Bitcoin is a digital currency that enables people to purchase and sell goods and services without the involvement of banks, credit card companies, or other third parties.
It was first created as a cryptocurrency and electronic payment system in 2008 by an anonymous group of programmers. It is said to be the world's first decentralized digital currency, with peer-to-peer transactions taking place without the use of a middleman.
Meanwhile, during the current Winter Session of Parliament, the government intends to introduce the Cryptocurrency and Regulation of Official Digital Currency Bill 2021. The bill aims to outlaw all but a few private cryptocurrencies in order to foster underlying technology while allowing the RBI to create an official digital currency.
In response to another query, Sitharaman stated that during the current fiscal year's April-September period, ministries and departments spent Rs 2.29 lakh crore on capital spending.
This is 41% of the Budget Estimate (BE) for 2021-22, which is Rs 5.54 lakh crore. She stated that the real expenditure in the current fiscal year is around 38% greater than the similar expenditure in FY 2020-21.
The Government of India launched the National Infrastructure Pipeline (NIP) with a projected infrastructure investment of Rs 111 lakh crore between 2020 and 2025 to provide world-class infrastructure across the country and improve the quality of life for all citizens to accelerate capital expenditure for the creation and upgrading of infrastructure in the economy.
NIP began with 6,835 projects and has since grown to over 9,000 projects in 34 sub-sectors. According to her, the NIP is expected to improve project preparation, attract infrastructure investments, and play a key role in economic growth.
On August 23, 2021, the National Monetization Pipeline (NMP) was also launched to unlock the value of public sector assets by tapping private sector capital and efficiencies for delivering infrastructure services, she said, adding that the monetization proceeds will be used to augment existing/create greenfield infrastructure to boost the economy.
Gati Shakti (National Master Plan for Infrastructure Development) was then released on October 13, 2021, as a digital platform to bring Ministries/Departments together for integrated planning and coordinated implementation of infrastructure connectivity projects, according to her. It will also improve infrastructure connectivity at the final mile and cut people's journey time, she said.
On inflation, the Finance Minister stated that the government monitors the price situation of major vital goods on a regular basis and takes corrective action as needed.
"The uptick in inflation has been mostly driven by exogenous factors, such as rising international crude oil and edible oil prices, which have an influence on domestic inflation due to India's reliance on these imports," she said.
WPI inflation is also mainly driven by 'fuel and electricity and manufactured products' inflation, which is driven by higher global crude oil costs and higher international commodity/input prices, according to her.
The administration has adopted a number of supply-side measures to combat inflationary pressures, she said.
According to Sitharaman, the central government has lowered the Central Excise Duty on Fuel and Diesel by Rs 5 and Rs 10 correspondingly, with effect from November 4, 2021, in order to keep petrol and diesel prices in check.
"Many state governments have responded by lowering the value-added tax on gasoline and diesel. As a result, retail gasoline and diesel prices have stabilized "she stated
India has agreed to release 5 million barrels of crude oil from its Strategic Petroleum Reserves as an additional price-control measure, she said, adding that this release will take place in parallel with and in consultation with other major global energy consumers such as the United States, the People's Republic of China, Japan, and the Republic of Korea.
Apart from this, you can also read our other Entertainment, Net Worth, Tech, Game, and Sports related stories like Post Malone Net Worth, Bloodborne 2, Jalshamoviez, 123Mkv, MoviesFlix, Deltarune Chapter 2, Brent Rivera net worth, M4ufree, M4uhd, GC Invoker Utility, VIPLeague, Moviezwap, The Equalizer 3, Eddie Murphy net worth, Baki Season 4, Baki Season 5, Frozen 3, F95Zone, Milana Vayntrub net worth, Jim Carrey net worth, and Astrology related articles like crystals for protection.