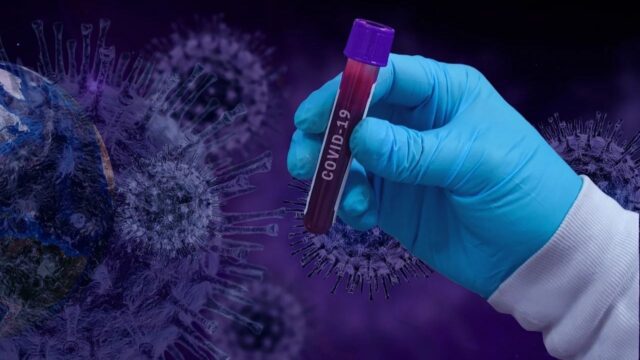 With COVID-19 still present at high levels in the United States and millions of people staying indoors throughout the cooler fall and winter months, scientists say knowing what to do if the virus enters your home is critical.
You can be caring for yourself or loved ones while also attempting to safeguard people around you. But how do you do it, especially if you live in a small space?
What are the recommendations for vaccinated people, who, while better protected against the virus, are nonetheless vulnerable to outbreak infections?
Because of the risk to people with whom they live, experts say it's vital to isolate those with the virus at home.
Dr. Jennifer Ashton, ABC News' top medical correspondent, said, "Data does support the fact that household contacts are at higher risk."
Anyone who has signs of COVID-19, such as fever, cough, or shortness of breath, should be checked with a fast test or a PCR test.
If the test comes back positive, here are six things to keep in mind when attempting to stay safe in a public setting.
1. Create as much space as possible
Although maintaining space between family members can be challenging, there are methods that people can take to reduce the risk as much as possible.
"In an ideal world, [the individual with COVID-19] would have their own bedroom and bathroom," says Dr. Simone Wildes of South Shore Health, an infectious diseases specialist.
If that isn't possible, the sick individual should "isolate themselves as much as possible." The goal is to reduce contact between people in the house as much as possible, to avoid sharing objects, to wash hands frequently, and to keep high-touch surfaces clean.
2. Improve the home's ventilation
Another important aspect of risk reduction is ventilation.
"If at all feasible," Ashton advised, "improve ventilation in the house or apartment." If the weather permits, open the windows as much as possible.
With temperatures in some areas already decreasing, even a gap in the window, according to Wildes, would be beneficial.
The Centers for Disease Control and Prevention (CDC) recommends filtering the air in your home either with a central system or by utilising a portable high-efficiency particulate air cleaner. The CDC also suggests that fans be pointed outside to exhaust viral particles.
3. Everyone who can should mask up
According to the CDC, everyone who is capable, especially the person who tested positive, should wear a mask.
Individuals who test positive, even toddlers, are "actively infectious," according to Ashton, and "may transfer this virus with just simple breathing and talking." The CDC considers someone infectious if they haven't had a fever in at least 24 hours and haven't taken any fever-reducing drugs like acetaminophen or ibuprofen.
Masks with two or more layers of permeable fabric, that completely cover your nose and mouth, fit well on your face, and have a wire over the nose that stops air from seeping out the top are recommended by the CDC. Masks for children should be correctly fitted and not worn by children under the age of two. For certain people with disabilities, there are other exclusions.
4. If possible, designate one person as the caretaker
Any sick individual, but especially a sick child, will require assistance to overcome their illness.
Wildes recommends that one of the parents or guardians be appointed as the caretaker in a two-parent or guardian household to restrict exposure as much as possible. This person should ideally be immunised. This includes giving them over-the-counter pain relievers and making sure they're getting enough fluids.
When caring for someone who has COVID-19, it's critical to keep an eye out for warning signals that the condition is progressing. These include difficulty breathing, new perplexity, inability to stay awake or wake up from sleep, or a change in lip, fingernail, or skin colour to pale, grey, or blue.
5. When to quarantine
If you've been exposed to a virus, you'll need to quarantine yourself from the rest of the population. Experts believe it will be determined by vaccination status.
"I believe the most critical factor is immunisation status," Wildes added. "You would not need to quarantine if you are vaccinated, but you should watch for symptoms if you are not."
If someone in your home has COVID-19, the last time they were exposed was when they were no longer considered contagious and no longer isolated. Even if you are asymptomatic, the CDC recommends being tested five to seven days after your last exposure for fully vaccinated people.
The CDC recommends quarantining unvaccinated people for 10 days after their last test or symptom, or seven days if they have a negative COVID-19 test but no symptoms.
6. Vaccinate yourself
Finally, the best way to avoid additional illnesses within a household is to ensure that all members who are eligible are vaccinated.
"The best approach to protect ourselves and people around us is still vaccination," Ashton added. Unvaccinated people are six times more likely to test positive for HIV and more than 11 times more likely to die than those who have been vaccinated, according to the CDC.
Apart from this, you can also read our other Entertainment, Tech, and Sports related stories like Deltarune chapter 2, M4ufree, M4uhd, GC Invoker Utility, VIPLeague, Moviezwap, The Equalizer 3, Eddie Murphy net worth, Baki Season 5, Frozen 3, Milana Vayntrub net worth, and Astrology related articles like crystals for protection.