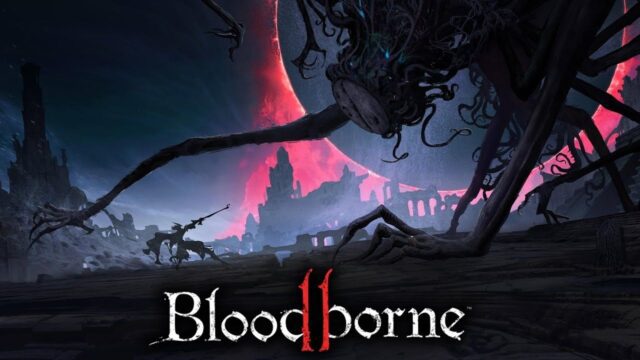 Bloodborne 2 is one of the most popular demands from gamers, and while we don't have anything official yet, we do have a detailed concept from a fan that depicts what it may be.
Because it's been so long since Bloodborne was released on PS4, Software's development timetable resembles Bethesda's.
Even though it is often mentioned that patience is a virtue, waiting is a difficult task. When it comes to video game sequels, it can take years of fan torment before one is released. Many franchises and indie games have been begging for sequels, but none have been launched yet. In rare circumstances, such as The Legend of Zelda: Breath of the Wild 2, a sequel is announced but not released for a long time. In other circumstances, you'll have to wait to see if there will be a sequel at all. That's exactly what's going on right now with Bloodborne.
Bloodborne is a charming Souls-style RPG that earned a sequel because it was so well received by fans and critics. Bloodborne, on the other hand, was released in 2015. The fact that no sequel has been announced says a lot about how the software maker will approach sequels to its other great hits. After all, it's planning a sequel to Sekiro: Shadows Die Twice, and the more standalone games it produces, the more intriguing the sequel prospects become. At this rate, From Software, like Bethesda, might become the next studio with a reputation for slow sequel development.
Bloodborne 2 concept
Resetera member "Garden of Eyes" has posted a concept trailer for Bloodborne 2 on the forums, titled Bloodborne 2, Blood Hunt. It's a completely fleshed-out concept with its own gameplay, as demonstrated in the trailer below. Check it out, but beware of spoilers. This is fantastic:
New bosses and NPCs are included in the design, as well as a proposal for a new boss arena. "After the events of the first game, a nameless hunter destroyed the cause of the dream, the nameless lunar presence, and ascended to a higher plane, beginning a new childhood and naming himself Apotheosis," the developer explains. Think again if you believed the quest was done for good.
The original post, which can be seen here, has several new patterns, including:
Aziel, the Lost King — Named after the vampire Raziel from Kain's Legacy.
Eyla, the cosmos' messenger Is named after the Turkish word Ayla, which means "ring of light surrounding the moon."
Shula, Scorched was named after the Arabic term for "flame."
The name Saar, which means "storm" in Hebrew, inspired Zaar, the elder of the storm.
The Blood Rifts are another aspect of the concept, allowing players to go to the planet of Yharnam and "return to the site where it all began" to put a stop to the nightmare. The game's purpose is to sever the bonds that bind humanity to the Great Beings. This fan experience will transport you to another era.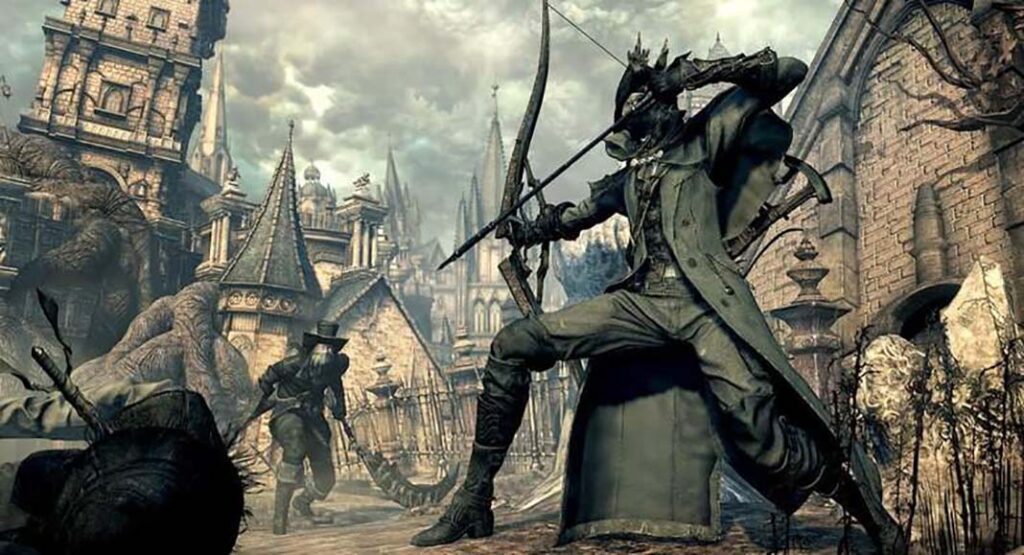 Bloodborne 2: Slow and steady
It's simple to draw parallels between the program and Bethesda's Bloodborne. Bethesda is infamous for taking an incredibly long time to create a new Elder Scrolls game. The Elder Scrolls 6 was announced after the company capitalized on the success of Skyrim by re-releasing it on and off for nearly a decade. Even now, no one knows anything about The Elder Scrolls 6, and the game won't be available for years. The same can be said for Bethesda's Fallout games, which are released every four years or more. Bethesda keeps releasing games in genres that they enjoy, but they take a long time to make.
From Software is in the same boat. While Bethesda adds to fantasy and science fiction on occasion, From Software contributes to a genre that is close to Souls; after all, it was From Software that created Dark Souls. From Software cut down its release schedule after the debut of Bloodborne. Dark Souls 3 and Sekiro: Shadows Die Twice were published three years apart, whereas previous years' blockbuster game releases were more sparse. Elden Ring, From Software's only known AAA project at the present, has yet to be given a release date, and it may be a long time before it does. The software appears to be working on fewer and fewer projects at the same time, which indicates that game releases will be slower than in the past.
Playing the long game
The extended gap between game releases appears to be annoying to fans at first glance. There must, however, be a distinction for sequels to fully live up to the original games. The slow development timetable of From Software should not be interpreted as laziness, but rather as attentiveness. Dark Souls 3, Bloodborne, and Sekiro, all released in the last five years, indicate that the studio is serious about making blockbusters. The studio has a lot riding on it. As a result, it's understandable that From Software would prefer to refine the game rather than rush it out to please fans.
Bloodborne 2 Release Date:
Bloodborne 2 release date is still unknown. Furthermore, given Bloodborne's poor PS5 reception, some believe that expectations for a sequel are dwindling. Still, it's feasible that From Software will put less emphasis on the first game in order to concentrate on the second. If a sequel is in the works, it will reveal a lot about From Software's future game development strategy. Patience becomes a virtue in the eyes of fans. Even the most renowned studios take their time in releasing their masterpieces.
Bloodborne is now available on PS4
The Arena mode in Bloodborne PS5 is shown off in this fan trailer. A fan-made trailer for Bloodborne 2 for PlayStation 5 has appeared online, showcasing the game's fantastic Arena mode implementation.
A fan has made a video for the highly anticipated PlayStation 5 game Bloodborne 2. The fan-made film showcases some of Arena mode's most remarkable features. The sixth anniversary of Bloodborne occurred at the end of March this year, and once again, there was no indication that From Software and Sony were still working on the game.
As a result, people are creating their own games, and YouTuber Vaatividya, the Soulsborne author, has launched the Imagining Bloodborne 2 challenge. The $2,500 art contest was announced by Vaatividya in early February, and the time for entries has now passed. Those that submitted artwork may have their work published in an art book that the YouTuber plans to publish. One user, however, submitted a project that was not included in the compilation but deserves to be noticed.
While fans wait for Bloodborne's official PS5 update, YouTuber Garden of Eyes has taken the time to look at the game from a different perspective on Sony's latest console. Blood Hunt, a Bloodborne 2 trailer created by fans, features portions of the tale that take place before the fall of Yharnam. Intriguingly, the trailer also shows off The Void, an arena mode that allows players to select their own battlefield, day and night choices, as well as adversaries and their perks. At minute 1:10 of the video below, the Arena mode demonstration begins:
To put it mildly, the performance in the Garden of Eyes video is truly remarkable. It also serves as a reminder of how eager Bloodborne fans are to get their hands on more. And, following the release of Bluepoint's fantastic remake of Demon's Souls, that hunger has become even stronger.
Bloodborne was launched in March 2015 for the PlayStation 4 to critical and player acclaim. While the game appeared to be fantastic at the time, technological developments on consoles after Bloodborne's debut demonstrate that it hasn't stood up particularly well in several areas. As a result, fans are still waiting for an official 60fps patch to bring the famous action game up to date.
What Bloodborne 2 can fix from the original game?
Bloodborne was one of the best PlayStation 4 exclusives, but Bloodborne 2 has the potential to improve on the game's flaws.
The content from From Software is both tough and fascinating, which is why Sony was fortunate enough to receive Bloodborne as an exclusive. The original game was well-received by critics and fans alike and is now regarded as one of the studio's greatest. There is yet to be an official announcement of a sequel, but it would be a pleasant surprise for fans of the 2015 smash hit. However, no game is without flaws. As a result, the second season of Bloodborne would be an excellent opportunity for Software Studios to address the shortcomings in the original game.
Bloodborne appears to be extremely similar to Dark Souls at first glance. Both have invulnerability frames, a stamina bar, and a similarly severe difficulty level. But it's the surroundings and the fighting systems' quickness that set them apart. Bloodborne is set in a gothic, Victorian world with fast-paced action, whereas Dark Souls is set in a medieval fantasy world with slower gameplay. Shields are removed from the game, which encourages aggressive play and accelerates player and enemy actions. Dark Souls fans praised how it deviated from the norm, while newcomers praised the surroundings and the ferocity of each combat.
The game's new elements are the focus, but it also features a unique weapon system. When weapons were one-handed or two-handed in the Dark Souls series, they had fairly similar moves, but in Bloodborne, tapping the triangle fully alters the weapon. As a result, motion games' inventiveness is limitless, as they can turn into something completely different at any time. Despite all of these intriguing new additions, Bloodborne is lacking in a few areas where the second season of Bloodborne may improve.
How Bloodborne 2 can fix Bloodborne's problems?
While fans of the Souls series have praised Bloodborne in the past for its numerous charms, Bloodborne 2 still has space for growth. The lack of variation in the original game was one of its major flaws. While the DLC has helped to alleviate this, the original game only includes 15 weapons, some of which have extremely similar attacks, such as the saw blade and saw spear. Armor sets alter how players seem, but statistically, they give few advantages or disadvantages, therefore it doesn't matter what armor you wear most of the time. The majority of Bloodborne's foes are variants of the twisted beast or crazy villager, which becomes grating at the conclusion. More options are needed in the second season of Bloodborne.
Most of these issues are simple to fix, especially if Software has enough time to properly develop Bloodborne 2. The second season should include several of the weapons from the first game and its DLC. A few additional weapons have also been included to encourage more innovative builds. The game's performance, on the other hand, is one of the easiest things to enhance in the sequel.
Many gamers were upset that Bloodborne only operated at 30 frames per second, especially in this day and age when 60 frames per second are considered the norm. Bloodborne was modified by fans to operate at 60 frames per second. It wasn't even required, though. The second season of the Bloodborne video game series will allegedly take advantage of the PS5's increased processing capacity to produce a better-performing game. Bloodborne 2 would not need to put in any further effort to create a masterpiece because the first game is already a masterpiece.
Apart from this, you can also read our other Entertainment, Net Worth, Tech, Game, and Sports related stories like Jalshamoviez, 123Mkv, MoviesFlix, Deltarune Chapter 2, Brent Rivera net worth, M4ufree, M4uhd, GC Invoker Utility, VIPLeague, Moviezwap, The Equalizer 3, Eddie Murphy net worth, Baki Season 4, Baki Season 5, Frozen 3, F95Zone, Milana Vayntrub net worth, Jim Carrey net worth, and Astrology related articles like crystals for protection.