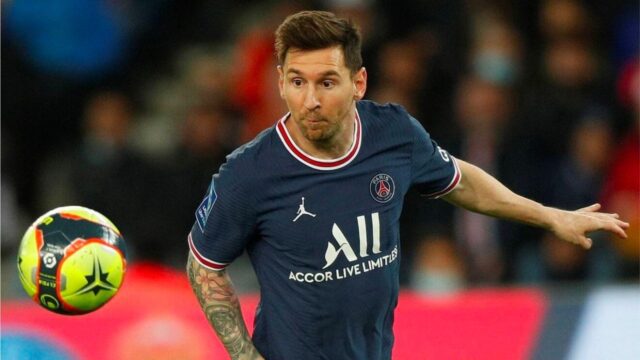 PSG striker Lionel Messi and three other players tested positive for COVID-19 on Sunday.
PSG said the players, including Juan Bernat, Sergio Rico, and Nathan Bitumazala, are isolated and following health precautions.
PSG also revealed Neymar will be out for three weeks due to injury. On Monday, Ligue 1 leaders face Vannes in the Coupe de France.
Mauricio Pochettino stated he was doubtful if Messi would play in their next league game, against Lyon on Jan. 9.
He has been in frequent contact with our medical team and will travel to France if his test is negative, but we don't know anymore." I'm not sure he'll face Lyon.
"He can't travel to France until he receives a negative test in Argentina." So it's a test of when he can travel. We'll see when he's ready."
Saturday saw 219,126 new COVID-19 cases verified in France, the fourth day in a row with over 200,000 cases.
The country now joins the US, India, Brazil, the UK, and Russia with over 10 million cases. PSG lead Ligue 1 with 46 points after 19 games, 13 ahead of Nice.