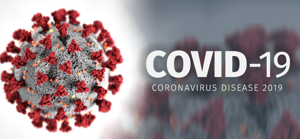 New coronavirus infections in Fontana (and all of San Bernardino County) are slowly increasing, health officials said.
On July 7, county hospitals reported more than 100 confirmed COVID-19 patients for the first time since early April.
The county also reported 455 new infections in the past seven days — a 16 percent increase in cases from the week ending on June 30.
However, the number of confirmed patients in the ICU dropped 24 percent.
San Bernardino County had 300,433 confirmed cases of COVID-19, and 4,724 people have died as of July 7.
In Fontana, there have been 40,240 cases since the pandemic began early last year.
The rise of COVID-19 numbers comes as the more contagious Delta variant makes up more than half of all new COVID-19 infections in the United States, according to the Centers for Disease Control.
Dr. Anthony Fauci, a top infectious diseases expert, is reminding the public that COVID-19 vaccines are highly effective against all known variants.
Vaccination appointments are available at many locations throughout the county, including at the Jessie Turner Center (15556 Summit Avenue) in Fontana. The Jessie Turner Center offers vaccines Tuesday through Saturday from noon to 8 p.m. for all individuals ages 12 and above who live or work in San Bernardino County. For more information, visit MyTurn.ca.gov.