Are you looking for the highest paid CEO in the world in 2022, or who is the top highest paid CEO in the world in 2022? We know that everyone wants to learn more about them. They're a massive aspiration pool for go-getters to show up, work hard, and apply their skills to the highest. You will find all of the answers here. So stick with us.
Every year, the world keeps track of who has gained how much wealth and keeps a close eye on the bank balances of the top CEOs (Chief Executive Officers). Aside from that, their inherent data, knowledge, and paycheques – are sources of inspiration for many.
These 2022 highestpaid CEOs apply their techniques to the top and work nearly 16 hours a day to achieve their objectives. According to Bloomberg, the following are the ten highest paid CEOs in 2022, as well as their salaries, compensation, and earnings.
If you're looking for the highest paid CEO in the world in 2022, look no further. You have read this article if you are interested in Forbes, highest paid CEO 2022, and why Elon Musk is one of the top highest paid CEOs in the world.
For some time, the salaries of the world's highest paid CEOs have been a source of contention, with arguments against the enormous sums of money these executives earn. Surely there must be some advantages to being a boss? I am confident that everyone agrees with me. The vast majority of these executives had to work their way up. However, facts and statistics show that hard work and determination do not guarantee a salary as high as that of these executives.
There are various media reports, such as Forbes and Bloomberg news. We've compiled a list of the world's highest paid CEOs, along with their net worth. The table below shows the top eight highest paid CEOs, as well as where they work and how much they make.
| | | | |
| --- | --- | --- | --- |
| Rank | Name | Company | Total Annual Compensation (2020) |
| 1.         | Elon Musk | Tesla (NASDAQ: TSLA) | $6.65 Billion |
| 2.         | Mike Pykosz | Oak Street Health (NYSE: OSH) | $568 Million |
| 3.         | Trevor Bezdek (co-CEO) | GoodRx Holdings (NASDAQ: GDRX) | $497 million |
| 4.         | Douglas Hirsch (co-CEO) | GoodRx Holdings (NASDAQ: GDRX) | $497 million |
| 5.         | Eric Wu | Opendoor Technologies (NASDAQ: OPEN) | $388 million |
| 6.         | Robert Antokol | Playtika | $281 Million |
| 7.         | Alex Karp | Palantir Technologies (NYSE:PLTR) | $369 million |
| 8.         | Geoffrey Price | Oak Street Health | $356.2 million |
| 9.         | Sundar Pichai | Alphabet and Google | $280.6 million |
| 10.     | David Zaslav | Discovery | $246 million |
1. Elon Musk: $221.5 Billion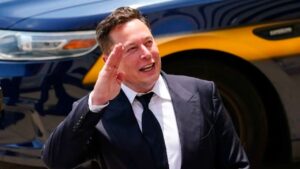 Elon Musk is the eccentric CEO of Tesla, an electric vehicle manufacturer. His compensation package for 2020 was worth more than $6.6 billion.
Despite not receiving a salary from Tesla, Musk has been the highest paid CEO in the United States for three years in a row. Instead, he receives stock options when the company reaches certain market capitalization and growth milestones. These options allow Musk to pay $70 per share for Tesla stock, which was trading at nearly $1,200 per share at the start of January 2022.
This performance-based arrangement has benefited Musk, who is estimated to be worth $260 billion.
2. Mike Pykosz: $568 Million
Pykosz is the CEO of Oak Street Health, which operates Medicare primary care clinics. Pykosz received stock and option awards from Oak Street Health in 2020 as part of his previous year's compensation and the company's conversion from a partnership to a C corp. This activity increased his overall pay for the year.
Stock and option awards were also significant, amounting to more than $500 million. Pykosz, on the other hand, earned an enviable salary of nearly $580,000, plus more than $390,000 in bonus pay.
3. Trevor Bezdek: $497 Million
Bezdek is the founder and CEO of GoodRx, a company that assists people in finding lower-cost prescription drugs. His co-CEO is the fourth-highest paid CEO on our list, earning only a few thousand dollars less in 2020 than Bezdek.
Bezdek's salary and bonus pay in 2020 will be around $980,000. He also received nearly $500 million in stock awards.
4. Douglas Hirsch: $497 Million
Hirsch, the co-CEO of GoodRx, received the same salary, bonus, and stock awards as Bezdek in 2020. The minor difference in total compensation packages between the two CEOs is due to perks. Hirsch received less than $7,500 in perks, while Bezdek received approximately $9,500.
5. Eric Wu: $388 Million
Wu is the CEO of Opendoor Technologies, a real estate firm. Through its Opendoor app, the company, which will go public in December 2020, buys and sells homes. Wu's pay increased 134,000% over the previous year as a result of the initial public offering (IPO).
As one might expect, the majority of Wu's $388 million salaries was made up of stock awards. He did, however, earn $189,000 per year. That level of cash compensation, however, is modest in terms of CEO pay. Except for Musk, Wu's salary is the lowest on our list at about $300,000.
6. Robert Antokol: $281 Million
Robert Antokol is the CEO and co-founder of Playtika, an Israeli digital entertainment firm specializing in the development and distribution of mobile casino games. Rentokil is one of the highest paid CEOs in the world. According to reports, he was compensated by the company for $372 million.
7. Alex Karp: $369 Million
Palantir Technologies, a data analysis software company, is led by Karp. Palantir and Opendoor both went public in 2020. Karp was given 141 million options that vest quarterly shortly before the company's IPO.
As a result of that pre-IPO grant, Karp received more than $250 million in stock and option awards. He was also paid $1.1 million in salary plus $3.1 million in benefits.
8. Geoffrey Price: $356.2 Million
Geoffrey Price has been the CEO and a member of the board of directors of Oak Street Health since 2012. Prior to co-founding this company, he worked as a consultant and project leader for Boston Consulting Group from 2010 to 2012. (2012- 2013). He is an American citizen.
He earns more than $356.2 million per year at Oak Street Health. Price, 40, earned a Bachelor of Science in Engineering from the University of Illinois Urbana-Champaign and an MBA from Harvard Business School.
9. Sundar Pichai: $280.6 Million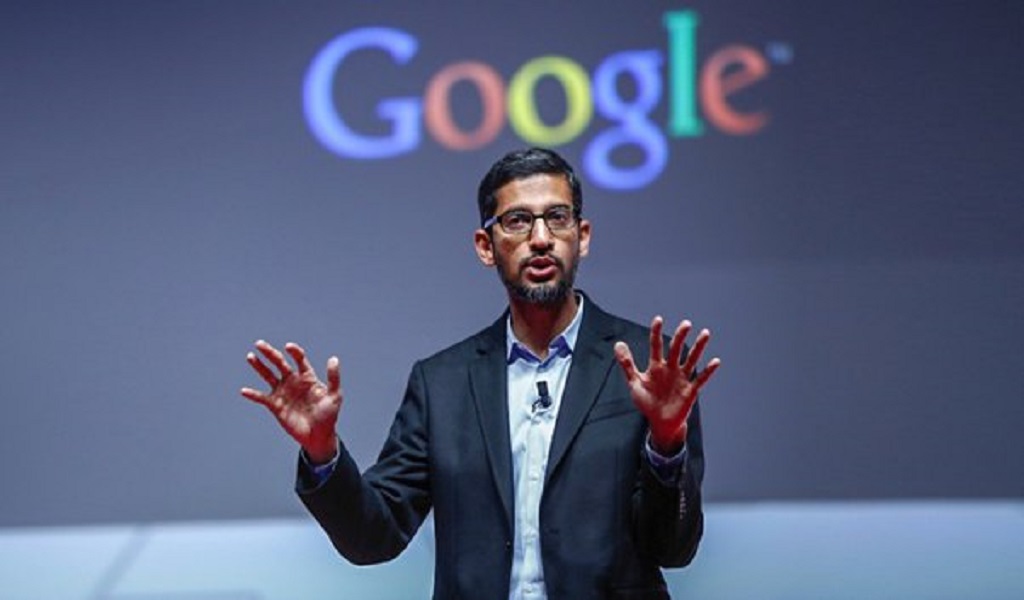 Sundar Pichai earns $280.6 million per year as Alphabet and Google CEO. He joined the Board of Directors in July 2017 after being appointed in October 2015. Furthermore, in 2019, the CEO received a $240 million stock package that will vest in 2023. His ethnicity is Indian.
Sundar Pichai graduated from the Indian Institute of Technology with a bachelor's degree in metallurgical engineering, a master's degree in materials science and engineering from Stanford University, and an MBA from the University of Pennsylvania's Wharton School. He began working for Google in 2004 as a material engineer, and his Google projects include Chrome, Gmail, Google Maps, and Android.
10. Tim Cook: $265 Million
Cook became Apple's CEO after Steve Jobs died in 2011. He has appeared on lists of the highest paid CEOs for several years.
Cook's total annual compensation is expected to be around $265 million in 2020. Most people would find Cook's $3 million CEO salary appealing, but it pales in comparison to his $10.7 million bonus and $250 million in stock awards.
Above, we discussed and learned about the world's top ten highest paid CEOs in 2022. Now we'll tell you who is among the top 20 highest paid CEOs in the world. Are you curious about who the world's next richest people (2022) will be? So stay tuned to learn more about successful people.
Who are on the List of the Top 20 Highest Paid CEOs 2022 in the World?
The vast majority of the world's highest paid CEOs work for companies on the cutting edge of new technologies and inventions. Because several of these companies pioneered historical advancements, the best CEOs are naturally intelligent and academic giants.
Here are some interesting facts about the world's top 20 highest paid CEOs:
11. David Zaslav: $246 Million
David Zaslav's 2021 payment was increased to $246 million prior to the Warner Media merger this year (from $37.7 million in 2020 and $45.8 million in 2019). Discovery Inc. disclosed the CEO's and other senior executives' compensation in a regulatory filing. David has been Discovery's CEO since January 2007.
He was born in New York and attended Boston University for law school. He briefly practiced law before joining NBC Universal for 20 years as president of Cable and Domestic Television.
12. Chad Richison: $220 Million
Richison is the CEO of Paycom, a provider of online payroll software. His reported salary of $220 million is impressive, but there is a catch. In 2020, Richison received an $829,000 CEO salary and bonus, as well as $736,000 in benefits. The remaining $218 million of his total compensation package, however, is comprised of restricted stock awards.
Richison will be able to purchase those shares only if Paycom meets certain aggressive share price targets. So, while Richison appears to be among the highest paid CEOs on paper, the majority of his 2020 reported compensation may not be received.
13. Amir Dan Rubin: $199.05 Million
His salary from 1Life Healthcare, Inc. is $199 Million (One Medical). He is 50 years old and a citizen of the United States. From January 2016 to August 2017, Amir Dan Rubin served as President and CEO of 1Life Healthcare, Inc. Rubin earned $199 million in total compensation as CEO of 1Life Healthcare Inc.
14. Satya Nadella: $49.8 Million
Satya Nadella is Microsoft's executive chairman and CEO. He succeeded Steve Ballmer as CEO in 2014, and he will succeed John W. Thompson as Chairman in 2021. His annual salary is more than $49.8 million dollars. Satya was born in India, attended Hyderabad Public School in Begumpet, and earned a Bachelor's degree in electrical engineering from Manipal Institute of Technology.
He moved to the United States to study computer science at the University of Wisconsin-Milwaukee and business administration at the University of Chicago Booth School of Business.
15. Shantanu Narayan: $45.9 Million
Shantanu has been the CEO of Adobe Inc. since December 2007 and has previously served as the company's president and COO. He is paid a total of more than $45.9 million per year. The annual revenue of the company is approximately $11.2 billion. Narayen was born in Hyderabad, India, into a Telugu-speaking family. His mother was an English teacher, and his father was the owner of a plastics company. He was assigned to the Hyderabad Public School.
Shantanu graduated from Osmania University's University College of Engineering in Hyderabad with a Bachelor's degree in electronics and communications engineering. He then relocated to California to pursue an MBA at the University of California, Berkeley.
Apple was Narayen's first significant job. He later worked as the director of Desktop and Collaboration Products for Silicon Graphics before joining Adobe in 1998 as Senior Vice-President of Worldwide Product Research.
16. Miguel Patricio: $43.2 Million
In addition, Miguel Patricio is expected to be one of the highest paid CEOs in 2022. He is the CEO of Kraft Heinz, and his total compensation exceeds $43.2 million. Patricio has been the company's CEO since 2019 and a board member since 2021.
He was born in Portugal but moved to Brazil to study at the San Paulo Business School. Patricio has also worked for companies such as Philip Morris International, Coca-Cola, Johnson & Johnson, and Anheuser-Busch InBev.
17. Bill McDermott: $41.7 Million
Bill McDermott is the CEO of the software startup ServiceNow. His annual salary exceeds $41.7 million dollars. He previously served as CEO of SAP SE, a technology company. He purchased a Deli Gourmet in Long Island for around $7,000 when he was 16 years old and launched his first business. McDermott then attended Dowling College to study Business Management while continuing to run his business to help pay for his education.
18. Lachlan Murdoch: $27.7 Million
The CEO and executive chairman of Fox Corporation received a total annual salary of $27.7 million, down from $29.2 million in 2020. (2021). Lachlan is also the co-chairman of News Corporation, the executive chairman of Nova Entertainment, and the founder of the Australian investment firm Illyria Pty Ltd.
Lachlan received a Bachelor of Philosophy degree from Princeton University. He met his father and received training at the Daily Mirror in Australia. His father, Rupert Murdoch, was a wealthy man. Lachlan was named general manager of Queensland Newspapers at the age of 22, and publisher of Australia's first national newspaper, The Australian, at the age of 23.
19. Bob Swan – $66.9 Million
Swan attended Corcoran High School before going on to earn a bachelor's degree in business administration from the University of Buffalo School of Management and a master's degree in business administration from Binghamton University.
As a CFO, he worked for eBay, Electronic Data Systems, and TRW Inc. The outstanding businessman moved from General Atlantic to Intel as CFO in October 2016, then as CEO from January 2019 to February 15, 2021.
Swan is no longer a CEO, but his legacy as the highest paid CEO in history will be remembered. In 2019, his total compensation at Intel was more than $66.9 million.
20. John C. Plant: $39.1 Million
Howmet Aerospace Inc's chairman and CEO, John Plant, earns more than $39.1 million per year. He has extensive knowledge of the automobile industry. Among the companies where he has held executive positions are Lucas Variety PLC, Trw Inc, and Arconic Inc.
Why is Elon Musk top Highest Paid CEO in 2022?
Elon Musk's name will not appear on any of the top-paid CEO lists in 2020. Nonetheless, Forbes ranks him as the highest paid CEO of all time.
According to Forbes, Musk received approximately $11 billion in 2020 compensation, all in Tesla TSLA -6.8 percent stock options granted to him as part of the audacious compensation plan he signed with the electric carmaker in 2018. This plan, which was initially valued at $2.3 billion, was to be implemented over a ten-year period. It did not, however, go into effect until 2020. Elon Musk is still the highest paid CEO in the world in 2022.
The options granted in the 2018 plan were conditional on Tesla meeting various market capitalization and revenue or Ebitda (earnings before interest, taxes, depreciation, and amortization) milestones. Overall, Musk's compensation package includes options that allow him to purchase 101.2 million Tesla shares at a split-adjusted price of $70 per share. (Currently, Tesla stock is trading above $670 per share.) The compensation package is divided into 12 tranches, each of which can be unlocked only after Tesla meets certain milestones.
Musk's options vested in four tranches in 2020, as Tesla achieved various market capitalization and operational milestones and its stock increased sevenfold, astronomically increasing Musk's fortune. The CEO of Tesla is the world's richest person. Elon Musk's net worth as of May 5, 2021, was $165.7 billion, up from $24.6 billion in mid-March 2020. However, Elon Musk's net worth reached $271.3 billion in 2022.
Each of the 12 option tranches vests based on rising market capitalization goals as well as operational milestones relating to annualized revenue or adjusted Ebitda growth. The market capitalization milestones are based on a trailing monthly average, with $100 billion as the starting point and $50 billion increments thereafter—but Tesla blew those out of the water, reaching a market capitalization of more than $650 billion by the end of 2020. Furthermore, a financial metric—either revenue or adjusted EBITDA growth—must be met each quarter. By the end of 2020, Tesla had met four of these objectives, including reaching $20 billion in annualized revenue and increasing adjusted Ebitda from less than $1.5 billion to $4.5 billion.
Each tranche of options entitles Musk to purchase 8.4 million Tesla shares. Last year, the Tesla CEO received a total option payout of $13.3 billion, according to Forbes. Forbes calculated the value of these various option awards based on the stock price of Tesla at the time each tranche of options was vested and was approved by the Tesla board. It will cost Musk approximately $2.36 billion to exercise the options; net of those costs, Forbes calculates that the options increased Musk's fortune by $11 billion.
Here's what the New York Times report found about the 10 highest paid CEOs in 2020:
| | | | |
| --- | --- | --- | --- |
| Rank | Name of CEO | Company | Total |
| 1.      | Chad Richison | Paycom | $211.13 million |
| 2.      | Amir Dan Rubin | 1Life Healthcare | $199.05 million |
| 3.      | John Legere | T-Mobile | $137.2 million |
| 4.      | Larry Culp | General Electric | $73.19 million |
| 5.      | Chris Nassetta | Hilton | $55.87 million |
| 6.      | Mike Sievert | T-Mobile | $54.91 million |
| 7.      | Greg Maffei | Liberty Media | $47.12 million |
| 8.      | Reed Hastings | Netflix | $43.23 million |
| 9.      | Ted Sarandos | Netflix | $39.32 million |
| 10.   | Robert Bakish | ViacomCBS | $38.97 million |
1. Chad Richison: $211.13 Million (as of 2020)
According to Bloomberg, Chad Richison is one of the top highest paid CEOs in the world, which we discussed above. In 2019, Elon Musk was named the highest paid CEO in the technology industry until 2022.
Richison began his sales career with ADP, the largest and most well-known payroll processing company in the United States. Richison later relocated his family to Oklahoma and founded Paycom in 1998.
2. Amir Dan Rubin – $199.05 Million
Amir Dan Rubin was also mentioned earlier in this report. As a businessman, he is one of the world's ten highest paid CEOs. From January 2016 to August 2017, Rubin was an Executive Vice President at UnitedHealth Group, a publicly traded healthcare company.
3. John Legere – $137.2 Million
John Legere is an American businessman who was born on June 4, 1958. He was the former CEO and President of T-Mobile United States. He previously worked for AT&T, Dell, and Global Crossing. John resigned as CEO in April 2020, following the approval of T-Mobile and Sprint's merger.
4. Larry Culp – $73.19 Million
General Electric's Chairman and Chief Executive Officer are Lawrence (Larry) Culp. Larry is the 12th CEO and 11th Chairman of GE. He has been a member of General Electric's board of directors since April 2018, and he became CEO of the GE Company in October 2018.
Larry was president and CEO of Danaher Corporation for four years before joining General Electric. During his 2000-2014 term the company increased both its revenues and its market capitalization five-fold. In annual Institutional Investor surveys, investors and analysts consistently ranked him as one of the Top CEOs. Larry was also named one of the world's top 50 CEOs by Harvard Business Review. As a result, he became the highest paid CEO.
5. Chris Nassetta – $55.87 Million
Hilton's President and CEO are Christopher J. Nassetta. Prior to joining the company in 2007, Nassetta was President and CEO of Host Hotels & Resorts, Inc., a position he held since 2000. Nassetta co-founded Bailey Capital Corporation in 1991, before joining Host Hotels & Resorts, Inc.
Prior to establishing Bailey Capital Corporation, he worked for The Oliver Carr Company for seven years. He was in charge of all development and related activities for one of the mid-Atlantic region's largest commercial real estate companies.
6. Mike Sievert – $54.91 Million
T-Mobile USA's president and CEO are Mike Sievert. He also serves on the company's board of directors. In April 2020, he will take over as CEO of T-Mobile. The same day T-Mobile shut its merger with Sprint.
7. Greg Maffei – $47.12 Million
Greg Maffei, an American businessman, is the president and highest paid CEO of Liberty Media. The company owns media and entertainment companies. Greg Maffei also serves as Chairman of Live Nation Entertainment, Sirius XM, and TripAdvisor. He is also the former chief financial officer of Oracle and Microsoft, as well as the chairman emeritus of Starz and Expedia.
8. Reed Hastings – $43.23 Million
Reed Hastings, an American businessman, is the co-founder, chairman, and CEO of Netflix. He also serves on several boards and non-profit organizations. Hastings was born in Massachusetts in October 1960 and served on the California State Board of Education. Hastings, who is six years old, is also an advocate for education reform through charter schools.
9. Ted Sarandos – $39.32 Million
Ted Sarandos, real name Theodore Anthony Sarandos Jr., is Netflix's co-CEO and Chief Content Officer. Sarandos, who was born on July 30, 1964, attended Glendale Community College in Glendale, Arizona. Sarandos met Netflix CEO Reed Hastings in 1999 and joined the company in 2000. He has also been in charge of Netflix's original programming and entertainment initiatives.
10. Robert Bakish – $38.97 Million
Robert Bakish, an American business executive, has been the President and highest paid CEO of ViacomCBS since December 4, 2019. Prior to the merger with CBS Corporation, he held the same position at Viacom. Bakish, 57, joined Viacom in 1997 as Vice President of Planning and Development. He joined Viacom's MTV Networks as Executive Vice President of Planning and Business Development in October 1999.
We'll draw your attention to the highest paid CEOs in the world in 2019. This report was based on the Bloomberg Pay Index report.
1. Elon Musk – $595.3 Million (as of 2019)
We discussed Elon Musk above in the report that he is the top among highest paid CEOs in the world, according to Bloomberg. Elon Musk was named the highest paid CEO in the technology industry in 2019.
Musk is Tesla's CEO, and according to the company's website, he oversees product design, engineering, and international manufacturing of Tesla's electric vehicles, battery products, and photovoltaic power products. Notably, Elon Musk is also the CEO of Neuralink and previously co-founded and purchased PayPal.
2. Tim Cook – $133.7 Million
Tim Cook, like Elon Musk, has already been mentioned in the report as one of the top highest paid CEOs in the world in 2022.
He is Apple's CEO and former Chief Operating Officer and was ranked second among the highest paid CEOs in the technology industry. According to Bloomberg, Cook has been in the tech industry for over a decade before joining Apple.
3. Thomas Rutledge – $116.9 Million
Tom Rutledge is the Chairman and CEO of Constitution Communications, a cable company. He began his career in 1977 at American TV and Communications (ATC), a forerunner of Time Warner Cable. Rutledge worked in a variety of capacities before becoming President of Time Warner Cable.
4. Joseph Ianniello – $116.6 Million
Joseph Ianniello is the former chairman and the highest paid CEO of the CBS Leisure Group for ViacomCBS. In 1997, he began his career at CBS as the Director of Monetary Planning. Also, according to Variety's report, he took home $125.4 million in compensation and severance payments from ViacomCBS.
5. Sumit Singh – $108.2 Million 
Sumit Singh is the CEO and Director of Chewy, Inc., an e-commerce company. Prior to joining Chewy, Sumit held senior leadership roles at Amazon and Dell. He obtained a master's in Engineering from the University of Texas at Austin. He also held an MBA degree from the University of Chicago, Booth School of Business.
Chewy, under Sumit's leadership, is positioned to become the most trusted and convenient destination for pet parents (and partners) (and partners). According to Chewy website, Chewy's recent accolades include designation as a "Top 10 Employer Brand" in Boston in both 2019 and 2020, Newsweek's recognition for "America's Best Customer Service" for the past three consecutive years (2019-2021), Ad Age's distinction as one of "America's 20 Hottest Brands 2020," and Comparably's 2020 top rankings for Best Company Culture and Best Companies for Women.
For a long time, the salaries of the top highest paid CEOs 2022 in the world have been a source of contention, with arguments made against the large sums of money these big bosses receive. Isn't it true that being a boss has its advantages? I'm sure everyone shares that viewpoint. Most of these executives had to work their way up. However, facts and statistics have shown that hard work and determination will not guarantee you such a large paycheck as these bosses.
As a result, today you have learned here about the top 20 highest paid CEOs in the world. Actually, these highest paid CEOs are on the list of highest paid CEOs 2022 in the United States, and richest CEOs 2022 in the world too. This list includes several well-known names from around the world, including Amazon CEO Jeff Bezos and Facebook CEO Mark Zuckerberg.
Apart from this, you can also read our others: How to Control Overworking, StoriesDown, Netflix Plan, Hurawatch, Billions season 7, Apple Security Updates, WiFi 6 Router, Uniqueness, TerraPower, How to buy hawkers sunglasses, XXXX Dry Review, Allergies During Monsoon, OnePlus 10T5G Review, Bflix, Best Ben Affleck Movies, Oppo Find N Fold Specifications, Happiest Countries in the World, Gramhir, Manero Flyback Watch, Instastories, Football players
Haircuts, Microlearning, Best Educational Apps for Kids, ifun, Samsung Galaxy Z Fold 4, All American Season 5, Rocky Leather Skirts, Triangle of Sadness Release Date, Dynasty Season 6, Hydrotherapy Spas, Chicago Fire Season 11, Prey Release Date, Cobra Kai Season 5, Shameless Season 12, Jilo Virals, FindSnap, SnapTik, New Marvel Movies 2022, Orthorexia Nervosa, Gotham Season 7, Picuki Entertainment, Net Worth, Tech, Game, and Sports.
related stories like True ID, Apex Legends Wallpaper, Goku, Kproxy, FFmovies, NBA Streams XYZ, Post Malone Net Worth, Bloodborne 2, Jalshamoviez, 123Mkv, MoviesFlix, Deltarune Chapter 2, Brent Rivera net worth, M4ufree, M4uhd, GC Invoker Utility, VIPLeague, Moviezwap, The Equalizer 3, Eddie Murphy net worth, Baki Season 4, Baki Season 5, Frozen 3, F95Zone, Milana Vayntrub net worth, Jim Carrey net worth, and Astrology related articles like crystals for protection.