The selection of Rahul Dravid as coach of the senior men's Indian cricket team seemed inevitable. This was a natural development for the former India captain, who dabbled in commentary after retiring in 2012 before settling into the mentor-cum-coach model. In his hometown of Bengaluru, he led the India under-19 team, the 'A' team, and the National Cricket Academy. All of this was leading up to the Indian team's coach position being vacant after incumbent Ravi Shastri's contract expired at the end of the current ICC Twenty20 World Cup in the United Arab Emirates (UAE).
Dravid, like his steady batting style that garnered him the nickname 'The Wall,' was not in a hurry. He prefers the deliberate step, which has defined him since his school days till he became one of the sport's finest batters, putting a heavy price on his wicket. Dravid was always the team player, with a disposition that was as at home on the ground or in the company of literature. In One Day Internationals, he even wore wicket-keeping gloves to keep the playing eleven balanced. He carries the weight of greatness, the warmth of kindness, and the strain of expectations with him. In a country where everyone has an opinion on everything about cricket, this is a difficult position to hold.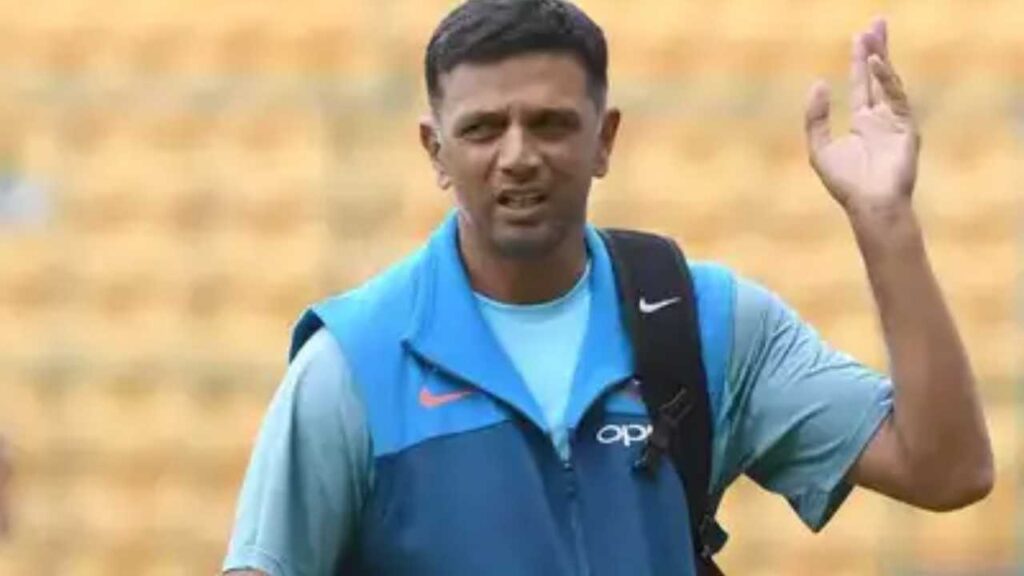 Dravid the player batted with a gutsy determination that defined his forays onto the field. He was also a fantastic close-in fielder, which goes overlooked in the midst of his avalanche of runs. He remained an outspoken captain, and his act of declaring the Indian innings during the 2004 Multan Test against Pakistan, while Sachin Tendulkar was approaching his double century, is one of the most powerful team-first-records-later diktats in Indian cricketing history. But, although Dravid was in command as a player or captain, his duty as a coach is to get the current skipper and the team ready for a match, as well as fine-tuning tactics.
It's all about passing on information and hoping for the best from his wards. It's difficult, and men with pedigree like Kapil Dev, Greg Chappell, and Anil Kumble have had mixed results as coaches in the past. India may have had a glitch during the ICC T20 World Cup in the United Arab Emirates, but this is a core group that has performed admirably in recent months, both at home and abroad. Dravid inherits the correct blend in this light. There are, nevertheless, some gaps. India has not won any important ICC silverware in recent years, and victories in 1983, 2007, and 2011 feel a long way away. While the 48-year-old wears the coach's hat, this should provide plenty of fodder for thinking.
Apart from this, you can also read our other Entertainment, Tech, and Sports related stories like Brent Rivera net worth, M4uhd, GC Invoker Utility, VIPLeague, Moviezwap, The Equalizer 3, Eddie Murphy net worth, Baki Season 5, Frozen 3, Milana Vayntrub net worth, and Astrology related articles like crystals for protection.