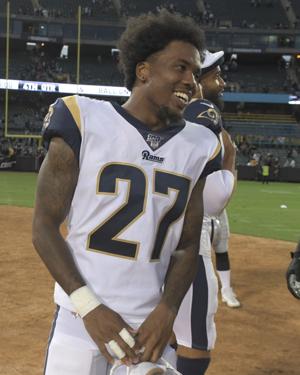 A school supply giveaway supported by NFL player Donte Deayon will be held on Saturday, July 24 in Fontana.
Deayon, a Summit High School graduate, is a backup cornerback for the Los Angeles Rams. He is the founder of GoodEatz nonprofit foundation and is scheduled to be present at the event, which is also coordinated by the ECHO foundation.
The first 150 students will receive drawstring bags filled with sufficient school supplies to start the school year. Students must be in grades K-12 and must be present at the time.
The event will take place from 10 a.m. to 2 p.m. at 16989 Valley Boulevard, across from the Circle K parking lot.
For more information, call Chip Williams at (909) 648-7237 or email [email protected]