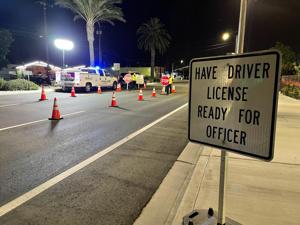 No arrests were made during a DUI checkpoint in Fontana on July 10, according to the Fontana Police Department.
The checkpoint was held on Foothill Boulevard between Sierra and Mango avenues from 8 p.m. to 3 a.m.
Thirty drivers were cited for operating a vehicle unlicensed or with a suspended/revoked license.  A total of 1,070 vehicles were contacted.
Funding for this checkpoint was provided by a grant from the California Office of Traffic Safety, through the National Highway Traffic Safety Administration.