Refresh
You can pre-order the phone right now in Europe, and it'll be on sale on July 28 there. Those in India have to wait until July 26 to be able to pre-order the phone, but you'll also be able to pick it up on July 28.
Prices weren't as clear, we're just putting those together now.
OnePlus Nord 2 will get two software updates at a minimum, plus three years of security updates. That's what we've come to expect from OnePlus, and it's unlikely we'll see any further than Android 13 on the phone.
Now the presenter is using the OnePlus Buds Pro to propose to the audience. As I've said multiple times in this live blog… this is not your normal phone launch.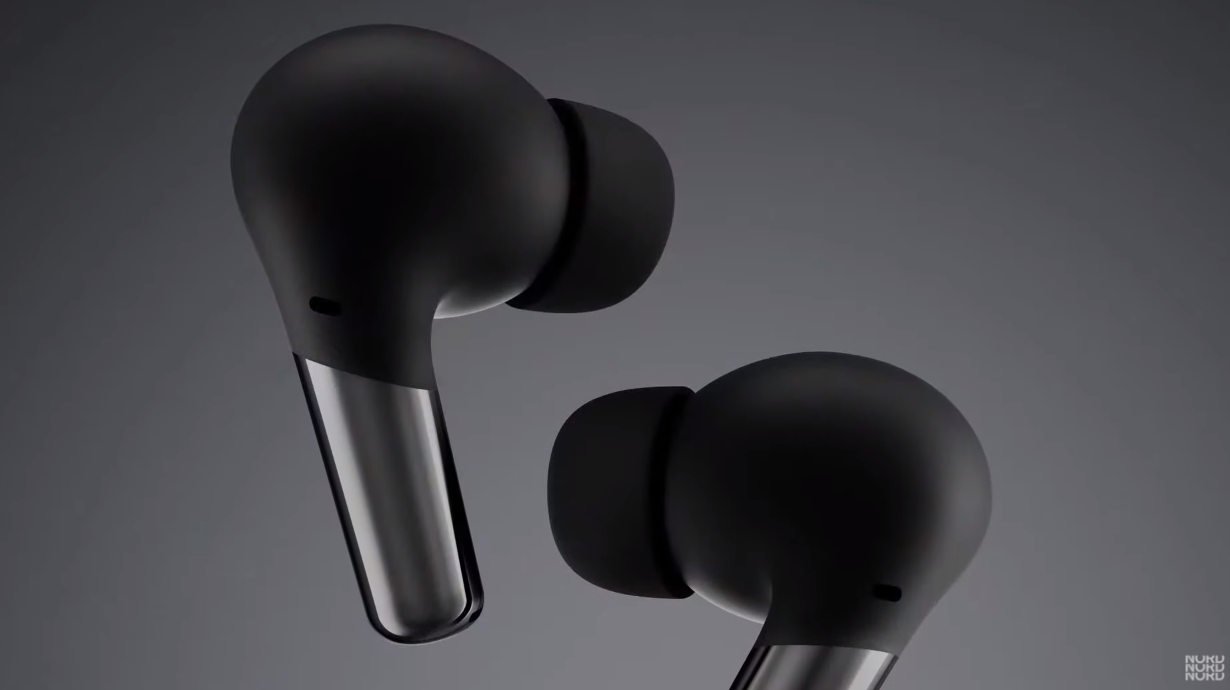 Your color options are Matte Black or Glossy White. There aren't any bold color options, like the OnePlus Nord 2 has.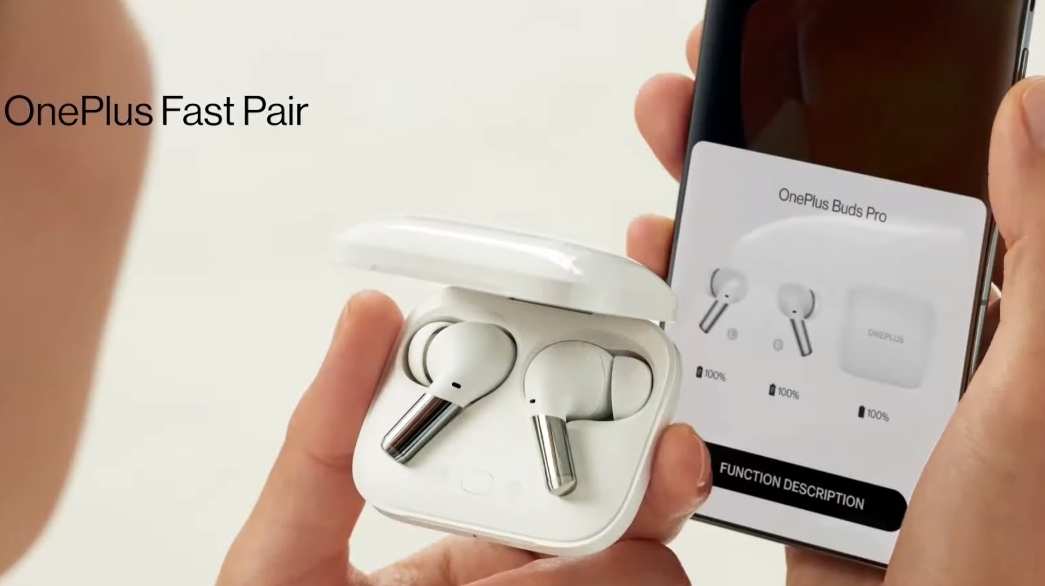 Fast charging on the OnePlus Buds Pro will give you 10 hours of playtime in 10 minutes of charging, plus there's wireless charging as well. You'll be able to recharge them on smartphones like the OnePlus 9 Pro or Samsung Galaxy S21 Ultra using reverse wireless charging.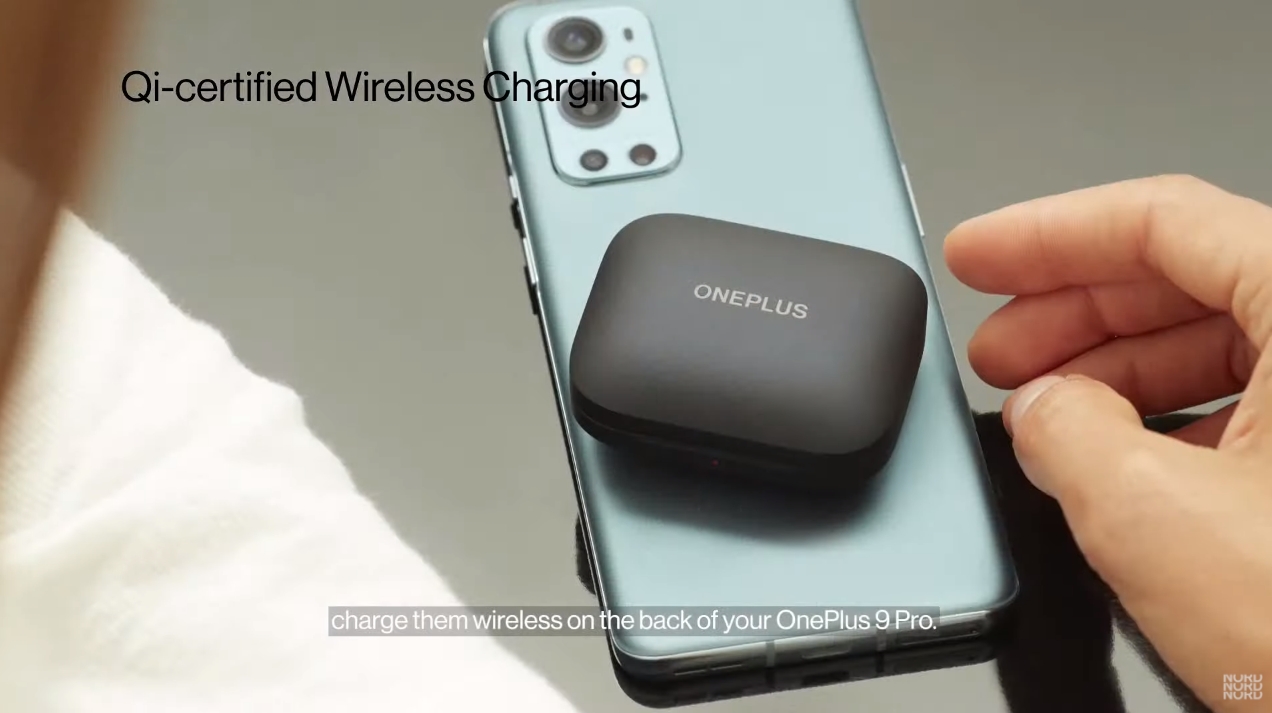 The headphones will also run an Audio ID hearing profile, which will test your ears to ensure it can set up the right audio for you.
There are three microphones on the OnePlus Buds Pro, which the company says will isolate your voice to make it "crystal clear" during calls.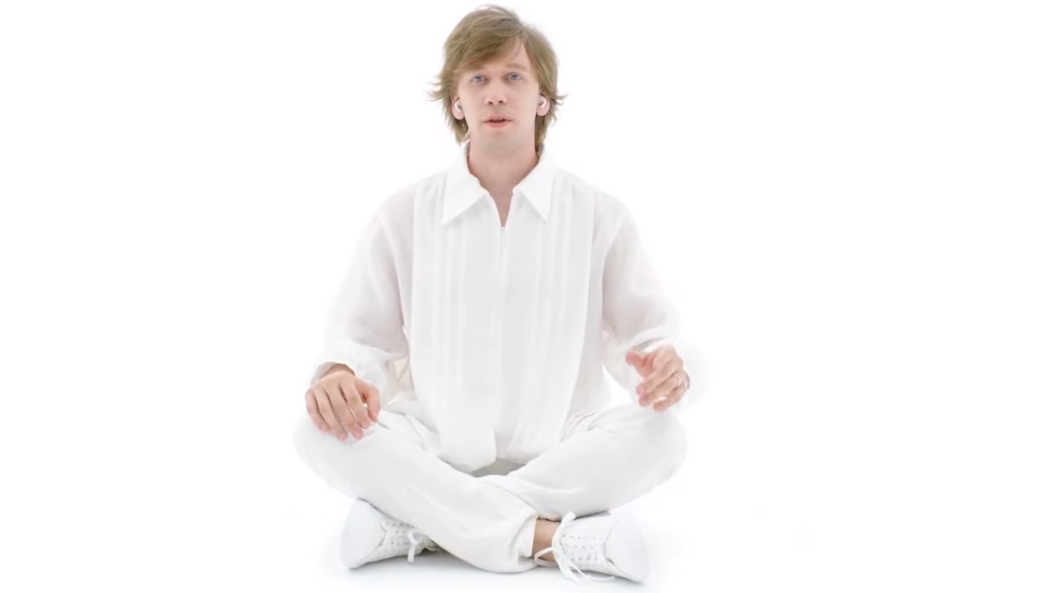 38 hours of battery life and IP55 water resistance, as well as Smart Adaptive Noise Cancellation are the key takeaways so far from the OnePlus Buds Pro video we're watching during the livestream.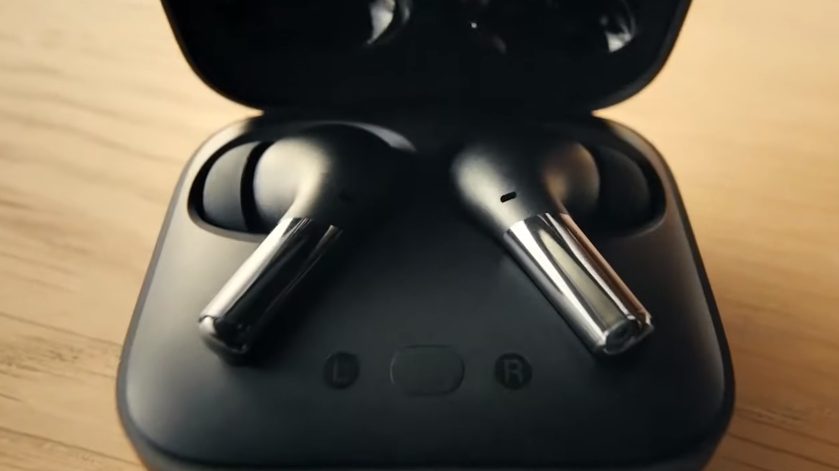 No details yet on price or release date for the phone, but that's the core details so far from the company. We're now moving onto the OnePlus Buds Pro, which we're hoping to learn more about soon.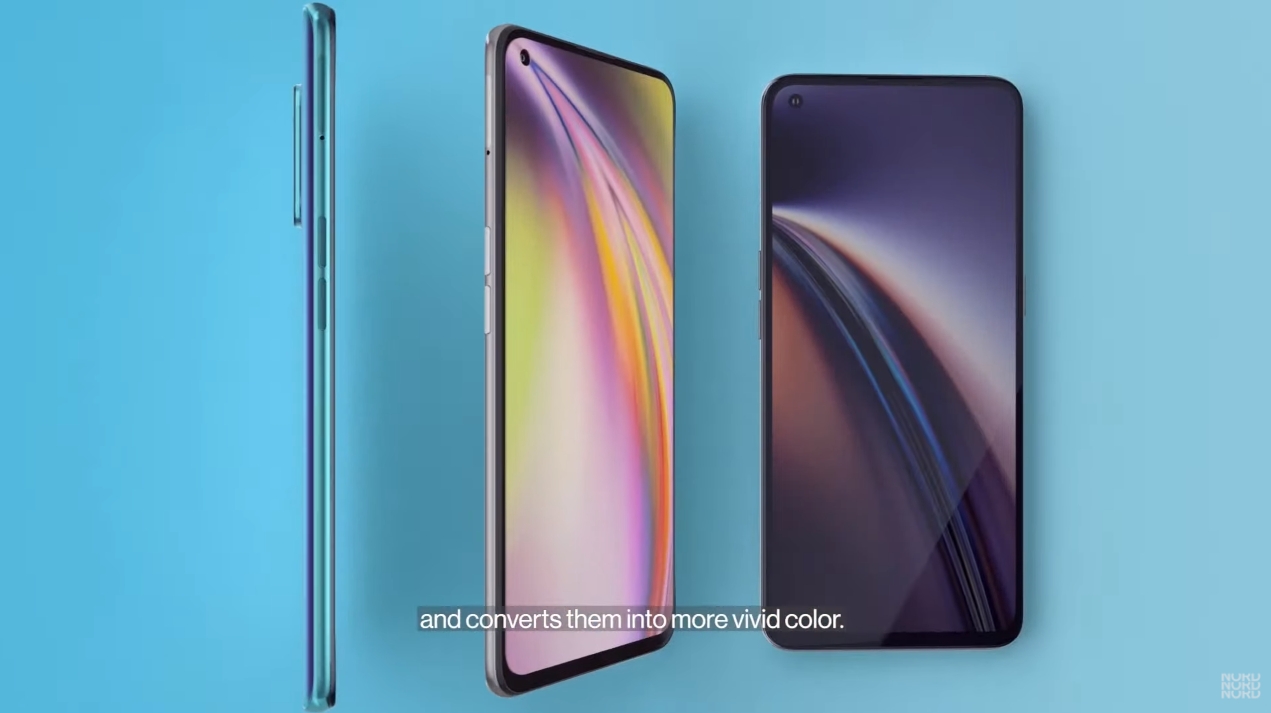 OxygenOS 11.3 software is running on the OnePlus Nord 2, which comes with all the top features you'd expect from the company's version of the Android 11 operating system.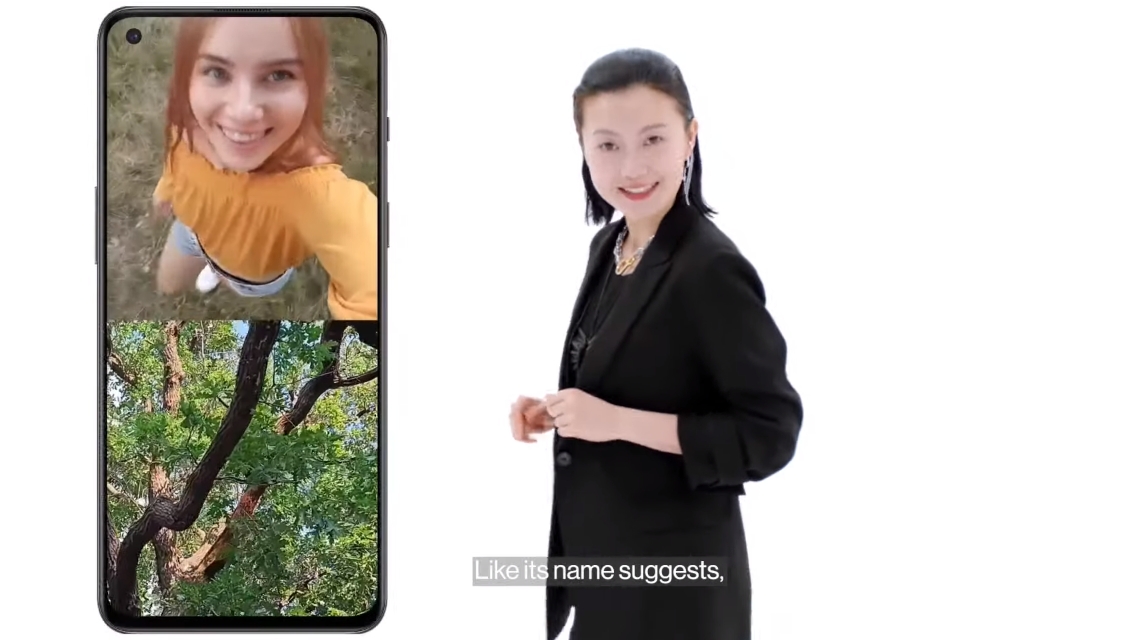 We're onto the MediaTek Dimensity 1200-AI chipset. OnePlus is noting that this isn't a totally exclusive chipset to this phone, but it is a slight change to the Dimensity 1200 we've seen in other handsets from Realme and more.
There's up to 12GB of RAM and 256GB of storage. Exactly what models we can expect is unclear, and that is very likely to be the top-end model.
The front camera on the OnePlus Nord 2 is a 32MP shooter, plus the rear camera is a 50MP main shooter paired with an 8MP ultra-wide and a 2MP macro camera. That rear camera uses a IMX766 sensor
Here's are some more shots of the OnePlus Nord 2.
Image 1 of 3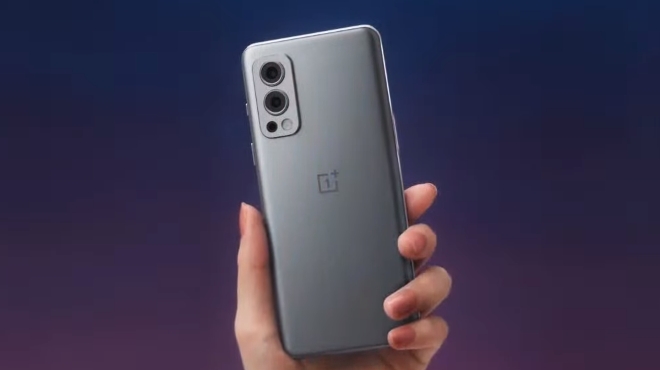 Image 2 of 3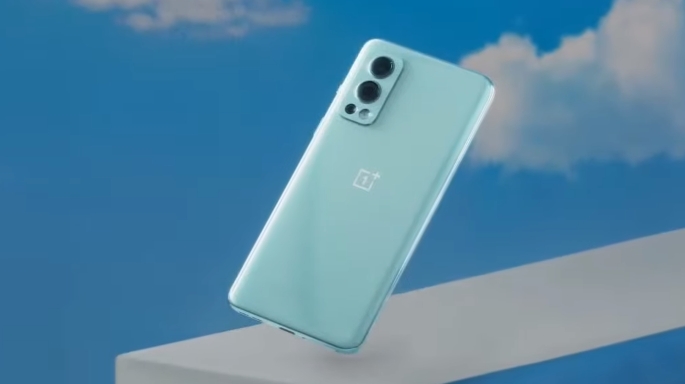 Image 3 of 3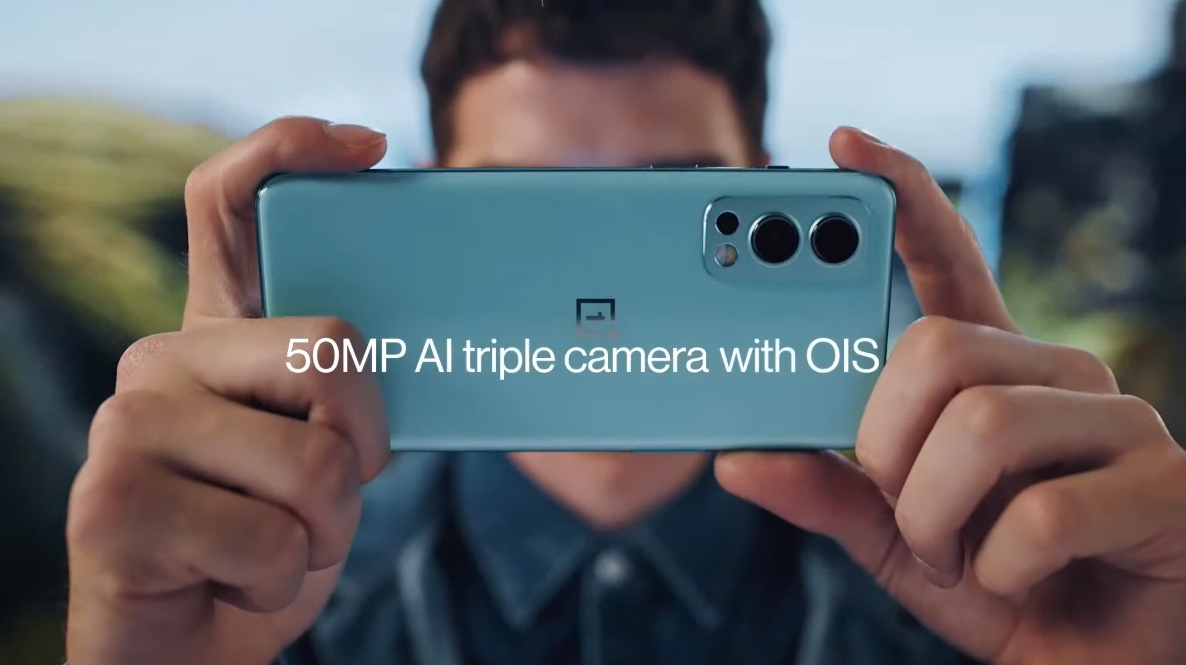 There you have it – this is the OnePlus Nord 2 in its entirety. There is a color called Green Woods that is exclusive to India, and that is next to Blue Haze in the middle and Gray Sierra on the right.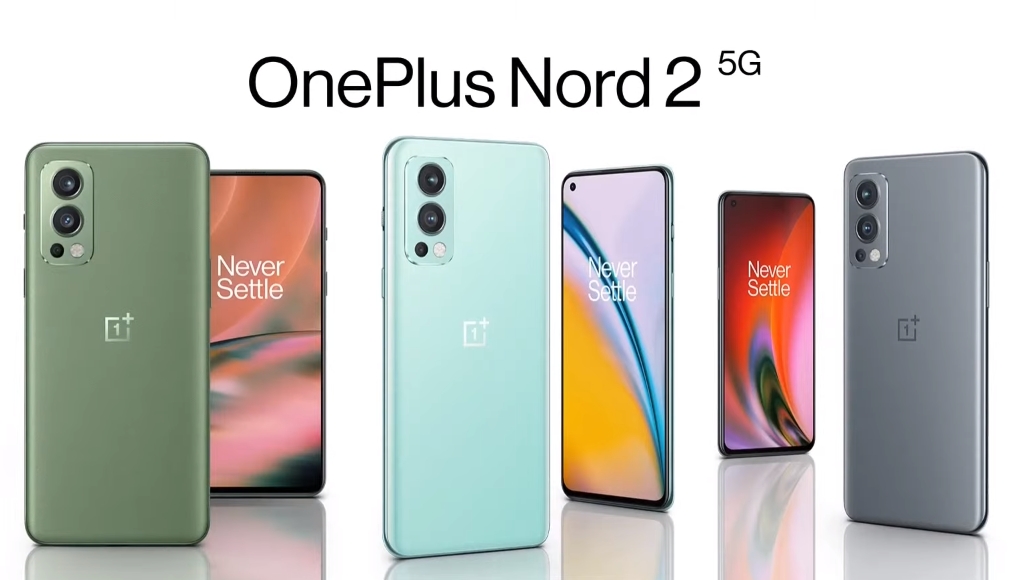 That opening video was apparently called "Nord of the Rings"…
The narrative has now been broken, and we're back to the pitch meeting where this started. There's some more violence in that bit as well, and now we're hearing a bunch of details about the phone including its 6.43-inch 90Hz display, its 5G compatibility and more.
We've now entered into a heist movie where some Christopher Nolan-like characters are now hacking into a vault to try and steal the OnePlus Nord 2. 
That's the first mention of the OnePlus Buds Pro, so those are now confirmed. We've heard little about this product in the recent leaks and rumors. Hopefully later in this show we'll be hearing more about the specs on the new headphones.
Now there are people being taken in a hostage situation as the characters want to steal the phone. Someone just got shot in the head and everything… this is intense.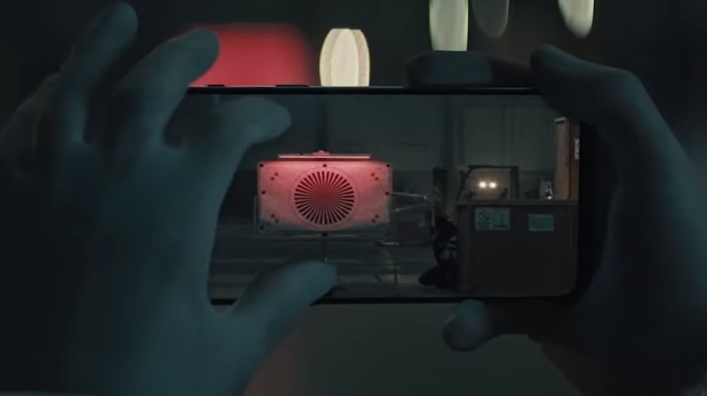 Ah, we've now heard those specs in the voiceover. We've also just heard the keywords of a MediaTek Dimensity 1200-AI chipset as well. That's a first for OnePlus – it normally opts for Qualcomm processors – and this is an exclusive camera to this phone.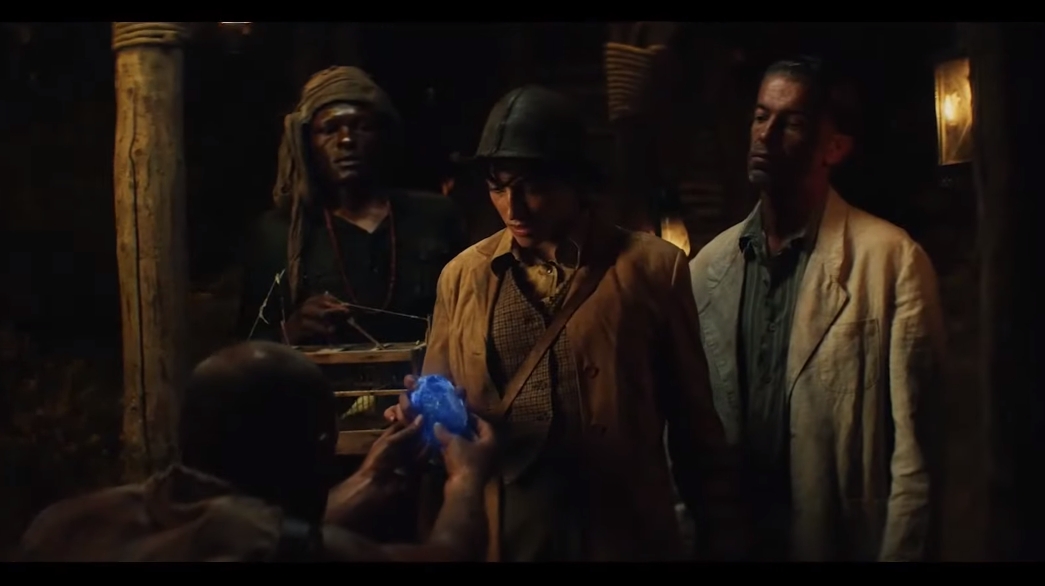 So far no confirmation on any specs you can expect on this phone. That said, we already know the 4,500mAh battery that is inside the phone. We also know it'll come with 65W fast-charging.
We've now begun watching a film within the livestream, and we're seeing some people mining a precious jewel from from the earth. There is a lot of money on the screen right now to make this happen.
Here it starts, and we're watching a man in a boardroom pitching a phone launch to a panel of experts. This is presented like a drama… this is unlike any other phone launch we've seen before.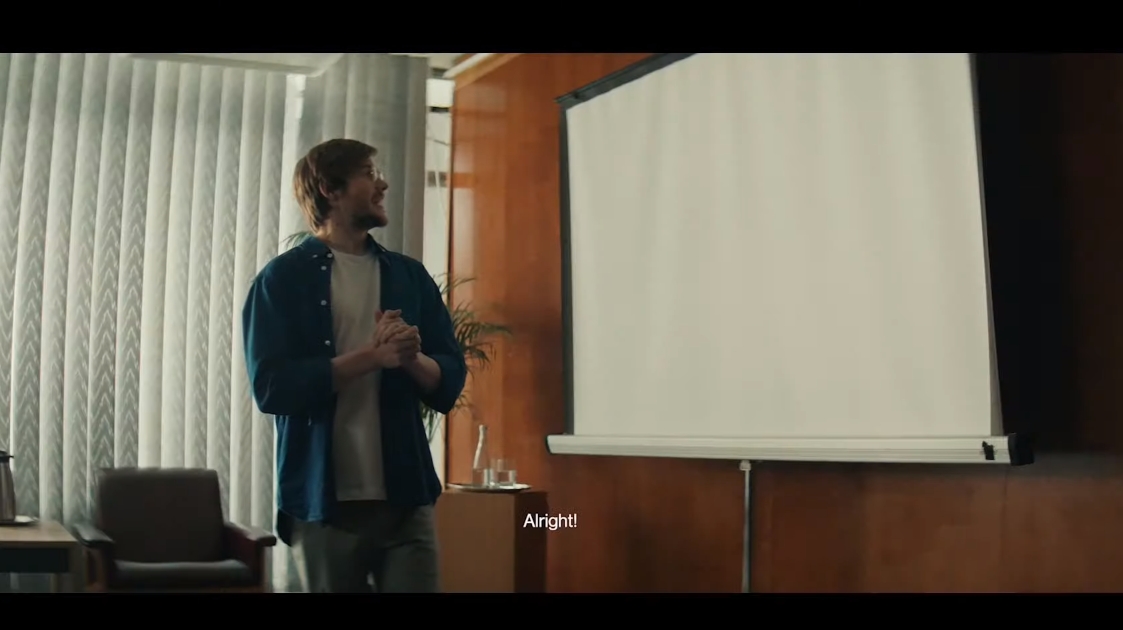 Here's the sort of teaser we're getting for the launch so far… don't expect this to be your normal keynote from Pete Lau walks out on stage to reveal the phone in his hand.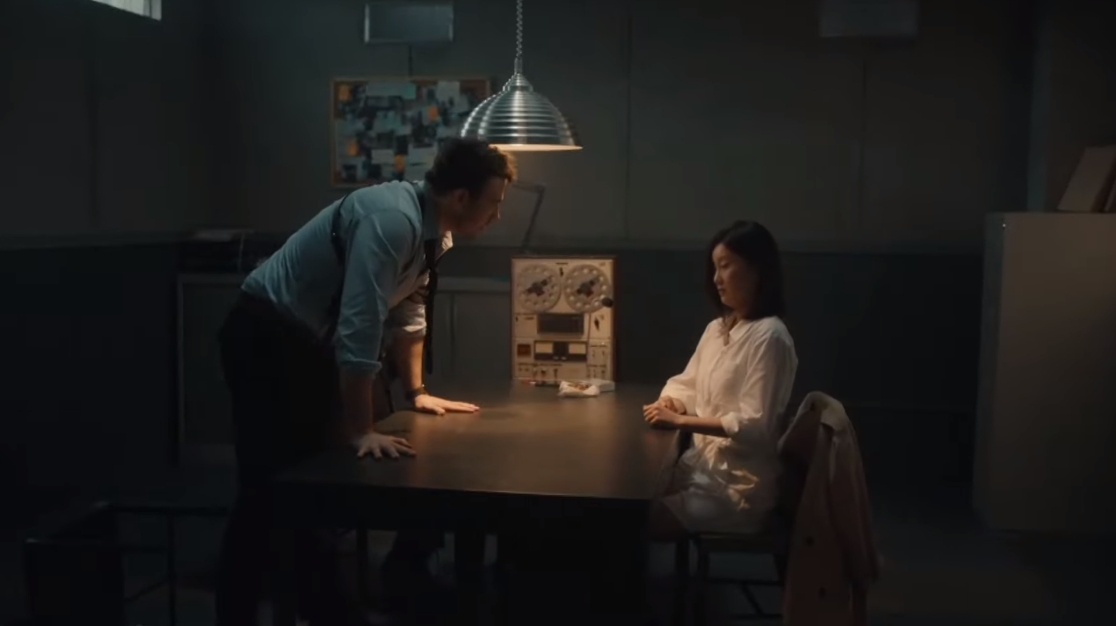 The stream has begun, and we've got a bunch of miniature trailers for the phone with a theme of gritty crime dramas. This makes a touch more sense now about the 18+ rating, but we've yet to hear any swears or see any violence.
Here's a weird thing, the OnePlus Nord 2 launch is 18 rated. There's a disclaimer on the stream that says "programming intended for views over 18 years old". Why is that? Very strange.
With 15 minutes to go until the OnePlus Nord 2 launch, we're interested in what format today's launch will take. The preview shot you can see at the top of this page is taken from one of the company's promo images for this phone.
It's a very different look to what we normally expect from OnePlus, and it makes us think this event may have a different style when compared to its other launches. Will this be themed like a film? We'll soon know.
One hour to go until the big launch. We're excited to hear more about the new phone, but we're also excited about the OnePlus Buds Pro that haven't been teased as much as the handset. 
We'll hopefully find out all about both devices, and there may also be some other surprises too.
Planning to watch today's Nord 2 launch? You'll find the video near the top of this page where you can watch the livestream as it happens.
Welcome to our OnePlus Nord 2 live blog. This is where we'll be talking you through the big leaks and rumors we hear about before the phone is unveiled, and then we'll tackle the event itself when it begins.
What are we expecting today? We're anticipating one new phone, which the company has already semi-unveiled through a series of announcements that have given us an idea of what to expect from the OnePlus Nord 2.
Leaks suggest there will also be a pair of OnePlus Buds Pro headphones revealed later today, but the company has yet to officially confirm these are coming.
There's also the possibility of further devices. The company has revealed multiple OnePlus Nord phones. 
Source link