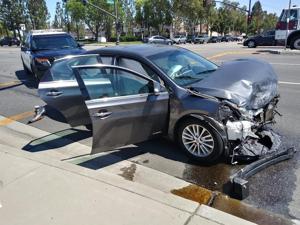 A traffic collision occurred in Fontana on July 6, according to the Fontana Police Department.
At about 2:30 p.m., officers were dispatched to the intersection of Foothill Boulevard and Tokay Avenue, where they found that two vehicles were involved in the crash.
All of the parties involved had complaints of pain only, and no persons were transported to a hospital.
The vehicles were towed from the location.