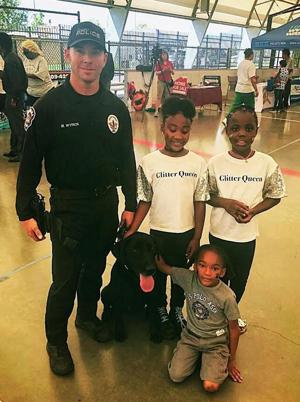 Local residents are urged to save the date for the 5th Annual "UNITY in commUNITY" Chillin' N Grillin' Barbecue Cookoff to be held on Saturday, Sept 18 at Fontana Park's Sports Pavilion.
The event is a partnership between the Concerned Citizens for the Development of North Fontana (a 1960s-era local civil rights organization), Fontana Police Officers Association, City of Fontana, and the Fontana Chamber of Commerce.
It was inaugurated in 2016 specifically to create a sense of unity among the communities in the greater Fontana area and Inland Empire. That is why it is called "UNITY in commUNITY."
The purpose of the event is to continue to develop trust and communications with the residents and the police.
Its focus is on removing barriers and misunderstandings by building trust and personal relationships though communication.
Public safety is a partnership between peace officers, firefighters, paramedics, and the communities they serve. Community safety is improved when everyone understands how and why first responders do what they do, the POA said.
Jason Delair from the Fontana POA explained, "Our research on developing better community relationships included an article in The Harvard Business Review. It said that preparing and sharing a casual meal together helps build camaraderie. That is what 'UNITY in commUNITY' is."
The event will include jumpers and activities for kids, vendors, a car show, first responder emergency vehicles (including a SWAT truck, historic and current police and fire vehicles), and an award-winning barbecue.
Program Coordinator Deborah Hall-Lindsey said the Summit High School Band will provide entertainment. She has also invited the popular Drum Line from Locke High School in Los Angeles as well as a local drum and bagpipe corps.
"We have invited a really special guest, someone who has attained the highest level of excellence in his field, someone who grew up in our area," Hall-Lindsey announced.
"The admission fee is affordable for everyone at $5 for the first person and $1 for each additional family member. We want everyone to be able to afford to attend," said Vernall Townsend, vice president of the Concerned Citizens.
Mayor Acquanetta Warren is encouraging everyone to attend. "Because of the COVID-19 restrictions," she said, "the event was not held last year. We believe everyone is ready for a great community event and we hope to see you there."