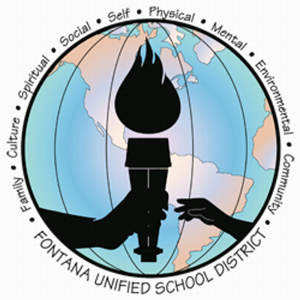 The Fontana Unified School District wants local students to return to the school buildings this fall, and apparently many of the students are eager to do so.
Because of the coronavirus pandemic, schools in Fontana were closed from March of 2020 until April of 2021, and then they gradually started to reopen under modified circumstances.
Now, the district is getting ready for the new 2021-2022 school year to begin on Friday, Aug. 6.
In June, the FUSD sent on online survey to parents regarding their opinions about the reopening process.
The district received 3,573 responses, and 85.6 percent of those parents preferred that students go back to traditional in-person instruction.
"The goal is for students to return entirely in-person with options for students who wish to remain online/virtual for the upcoming school year," said Michael Garcia, a district representative.
A survey taken several months ago, while the number of new COVID-19 cases was very high in Fontana, showed that less than half of the district's parents wanted their children to return to the school buildings at that time.
Now the health crisis has abated somewhat, with coronavirus infections dropping dramatically, and so more parents are comfortable about schools reopening, but the district is still focusing intently on safety concerns.
The FUSD has received the most recent health updates from the Centers for Disease Control and the California Department of Public Health and will be implementing those guidelines during the new school year, Garcia said.
"The plan will include updates and revisions by the end of the week," Garcia said on July 13.
Information will be made available to parents on the FUSD website at www.fusd.net.